This is fun
Seriously, we could sit here forever just sitting around typing in stuff looking for responses on the website PyroGothNerd (talk) 17:03, March 20, 2015 (UTC)
...or wecou ld just use this and copy it PyroGothNerd (talk) 17:27, March 20, 2015 (UTC)
Organization
I'm starting to think we should put the things you type in and results into a table instead of just a bullet list. What do you guys think?
Here's a sample of what it would look like:
| Enter into toolbar | result | Reference |
| --- | --- | --- |
| "Numbuh 2", "Numbuh 3", "Numbuh 4" or "Numbuh 5" | "planetary decommission pending" | Alongside the trailer, this alludes to the general plotline behind the spinoff, suggesting that Earth's KND is being decommissioned or eliminated due to the adult infestation. |
| "Numbuh 362" | "Fugitive: Search Underway" | Unknown |
PyroGothNerd (talk) 12:55, March 23, 2015 (UTC)
Site broken???
The site doesn't seem to be working as of 3-27-15 on Firefox. Any suggestions? It's better now!
Scooter the man
(
talk
) 03:36, March 28, 2015 (UTC)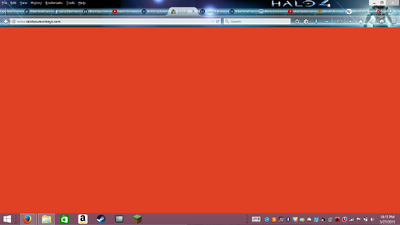 Scooter the man (talk) 03:36, March 28, 2015 (UTC)
Countdown Update!
The timer appears to have reset back 24 more hours..? :(
Scooter the man (talk) 05:11, April 1, 2015 (UTC)
Ad blocker interference detected!
Wikia is a free-to-use site that makes money from advertising. We have a modified experience for viewers using ad blockers

Wikia is not accessible if you've made further modifications. Remove the custom ad blocker rule(s) and the page will load as expected.