soon there will be an image here. and soon everything will be wonderful. \o/

"*reads* Eviction notice. This letter is to indicate that your Kids Next Door treehouse will be sold if payment is not received by 2/23/04."
~ Zach on defaulting on his mortgage
Hey! My name is Bex and I am the one who gripped this wikia tight and saved it from perdition.
I try to be fair but sometimes I can be a bit ornery, so please bear with me. I really love this wikia and I want to help it so dearly. I do, however, have a job and also other things to take care of other than this place, so if I disappear for a while, fear not, I'm pretty sure I'll be back in due time.
I like Pokemon, the Fairly OddParents, Homestuck, Supernatural, Doctor Who, and of course, Codename: Kids Next Door. If you ever wanna contact me, drop me an email at kingyobachi212 at gmail dot com. There I can provide further ways in which to better contact me.
My favorite characters in KND are Chad, Numbuh 1, and Father. \o/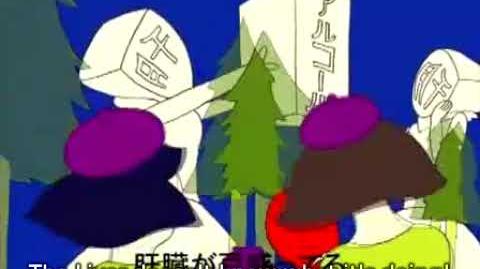 Other Wikis
I only contribute on the Code Module for the most part, but I often visit...
My contributions
Playtime, which is merely a test page for when I wanna try something out.
My favorite pages